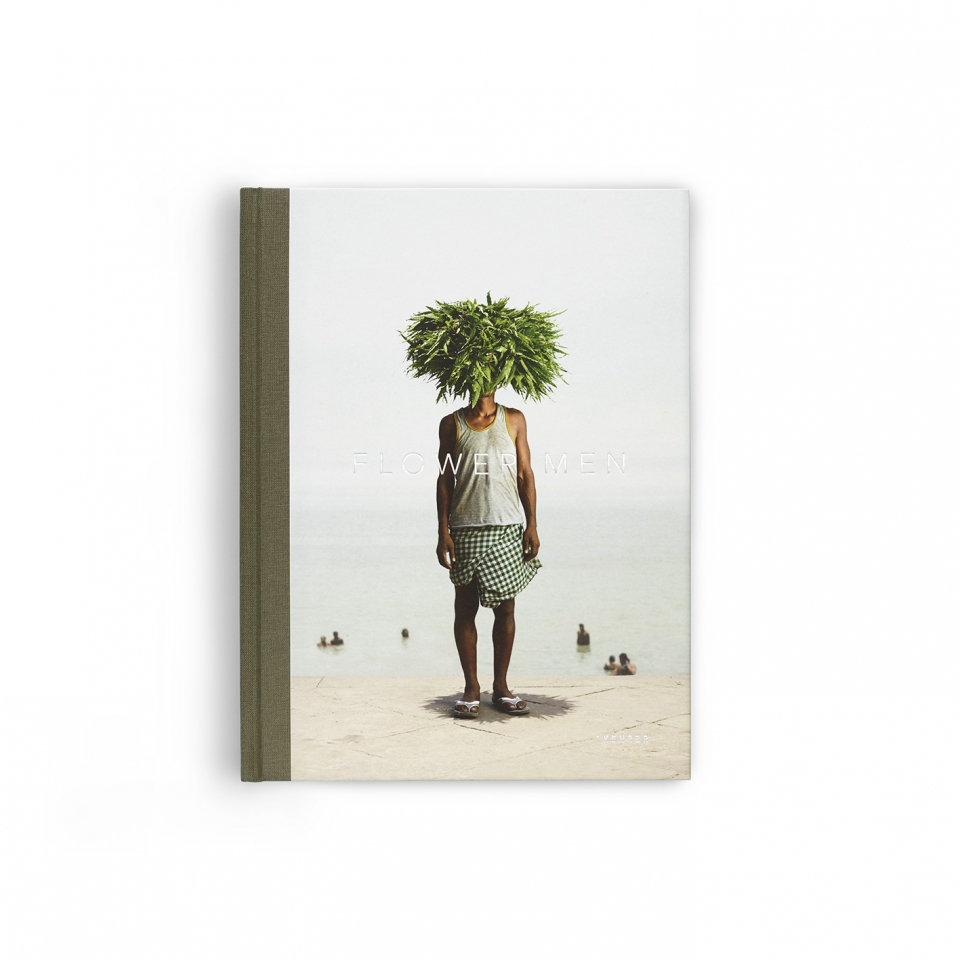 Description
Worldwide shipping €10. 
All orders are shipped from Copenhagen within 3 days carefully packed.
Back to shop
Details
Details
Flowers are a hugely important part of Indian culture, used in everything from temple rituals to festivals and parties – and Malik Ghat flower market is the largest of its kind in India. Located in Calcutta, next to the Hooghly river, it attracts more than 2,000 sellers each day, who flock to peddle their blooms amid frantic scenes. After having visited Calcutta and its flower market for the first time, Danish photographer Ken Hermann decided to take portraits of the sellers, their magnificent garlands often appearing in stark contrast to their own dusty and sweat-soaked attire. Ken Hermann's images are pathways, connecting us to micro worlds and challenging us to rethink ideas of photographic representation. Passionate about individuals and their unique histories, he explores the fragile balance between people and their environment, between tradition and modernity. Hermann's photography seamlessly weaves cultural and political content, blending documentary and cinematic portraiture. His application of lighting, combining artificial with natural, takes the images into a surreal space, creating dreamlike visions of everyday people.
Back to shop